Judicial Release Attorney in Akron
Representing Your Best Interests
If one of your loved ones is serving a prison sentence in the state of Ohio, my firm offers a free case evaluation to help you determine whether judicial release is an option. As a judicial release lawyer in Ohio, I can help you determine whether your loved one is eligible for this program.
Judicial release, formerly known as shock probation, is a way to release imprisoned individuals prior to his or her release date. As of September, 2011, Ohio House Bill 86 decreased the eligibility requirements for those who are in prison. One of the initial modifications made is the time which must be served before they become eligible to file for judicial release.
Requirements for Judicial Release in Ohio
The new requirements listed below refer to periods after their delivery to prison or service of the mandatory term:
30 days if non-mandatory time is less than 2 years
180 days if non-mandatory time is between 2 and 5 years
4 years if non-mandatory time is 5 years
5 years if non-mandatory time is between 5 and 10 years
Half of all non-mandatory time for any sentence over 10 years
Ineligibility for Judicial Release
In Ohio, the judge who sentenced the convict to prison has the power to grant this early release if the specific time has been served.
Under Ohio Revised Code (ORC) § 2929.20, the individual in prison will NOT be eligible for judicial release if:
The convicted individual is only serving mandatory time
The trial court previously denied the motion after a hearing
The offenses is committed while serving in public office
Other Restrictions for Judicial Release
Additional restrictions exist for those who wish to apply for judicial release. It cannot be granted by the trial court for drug offenses or operating a motor vehicle impaired (OVI) offenses when a presumption of prison exists without making certain findings. The last restriction is that the Department of Rehabilitation and Corrections can seek judicial release when the inmate served more than 80% of his or her sentence. If you have further questions on the restrictions, contact our judicial release attorney in Ohio.
When should I file for judicial release in Ohio?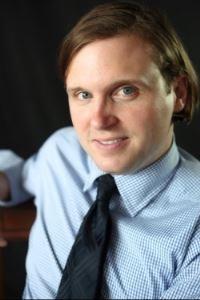 When a loved one is incarcerated, any amount of time spent in jail seems like forever. If you would like to discuss your family member's case or determine whether it is the right time to file, schedule a free case evaluation. Our judicial release lawyer in Ohio can immediately begin the process of collecting information to support the motion for judicial release.
My firm can provide you and your loved one with a focused and determined effort to obtain the most optimal result. I can provide you with a high chance of an early release. As an experienced Akron judicial release attorney, I can provide you with the necessary information regarding your loved one's judicial release.
---
Contact our judicial release lawyer in Ohio at (888) 506-2167 today for the expertise your case requires!
---
Highly Recommended by Past Clients

Guidance Through the Criminal Process

One-on-One Attention to Each Client

Licensed in State & Federal Courts

Free In-House Consultation

Backed By 15 Years of Experience
Request Your Free Consultation